Clean Water Projects: "Water is Life"
One hears this truism in many parts of the developing world. Lack of access to clean water is responsible for multiple health issues and limits a community's potential for growth and prosperity. IDM has completed multiple low-cost projects to provide clean water access including rain-water catchment units and hand developed well construction.
Water is Life
Dependent on Two Annual Rainy Seasons. The Rural Areas Suffer Most During Poor Rainfall – Real Risk of Starvation.
Mt. Kilimanjaro
The Disappearing Snowcap. Consequences for Agriculture
Clean Water Projects
Typical Water Source in. Rural Machakos District
Clean Water Projects
Women and Children Typically Carry Heavy. Water Containers Long Distances.
Clean Water Projects
Pools and Springs are Commonly Shared with Livestock. Resulting in Bacteria Contaminated Drinking, Cooking, and Bathing Water.
Clean Water Projects
IDM Assists With. Water Site Construction and Rehabilitation.
Clean Water Projects
Ron Petersen
Late IDM Co-Founder, Board Member and Hydro-Geologist. Testing for Potential Water Sites.
Rabondo Water Project
Rabondo is close to Lake Victoria in eastern Kenya. Community Members Help Construct and Operate Wells with the Assistance of IDM Technical Expertise.
Planning A Well Drill with Community Members
SAIWI (Student Association for International Water Issues) is a UNR graduate/undergraduate student group. SAIWI has partnered with IDM on multiple projects throughout the years. The projects have included rainwater catchment units to provide clean water, more formal well construction, water testing, erosion control, and water catchment projects for agriculture. The students from UNR provide a great service to the community while getting hands-on learning and experience. These students are consulting with locals on a well project in Matuu.
SAIWI/IDM Water Project
Students employed a hand-operated drill that requires cheap local materials.
Clean Water Projects
Rain Water Capture & Storage is an Important Un-Tapped Resource.
SAIWI/IDM Water Project
Rain Water Catchment System Successfully Installed. Always Interesting!
SAIWI/IDM Water Project
This was a completed rainwater catchment unit developed at a church site in the Matuu area (northwest of Nairobi).
Erosion Control Projects
Another SAIWI/IDM joint project. Erosion is a serious problem in the area. Simple construction of division paths - water directed road to sump ponds that help irrigate crops.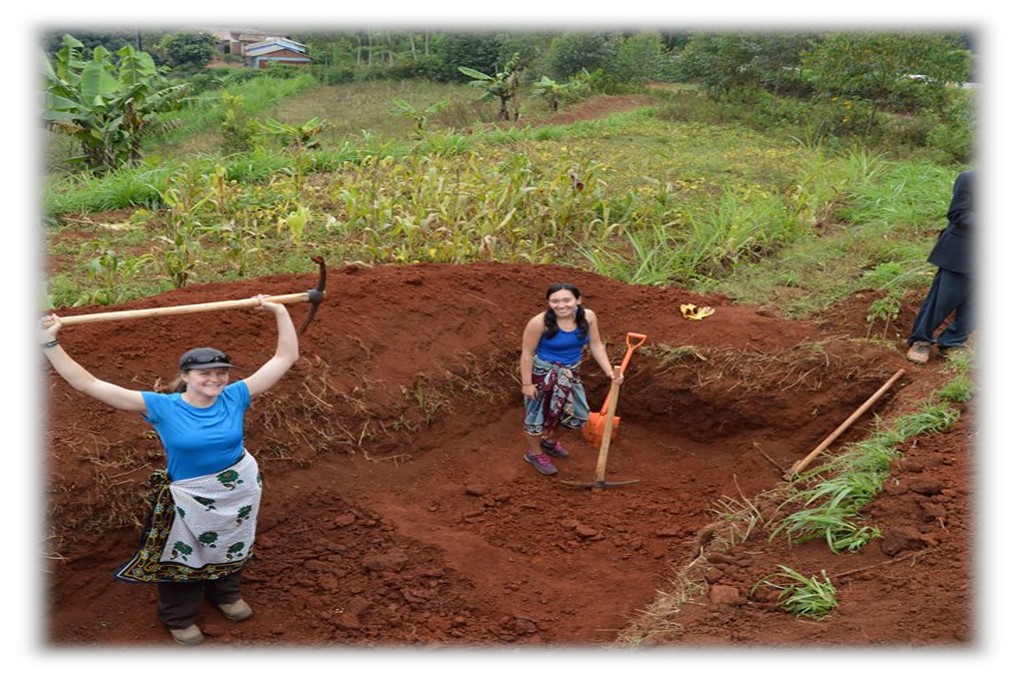 2014 Joint SAIWI/IDM Project
Erosion Control: Students Designed Project and Implemented On-Site.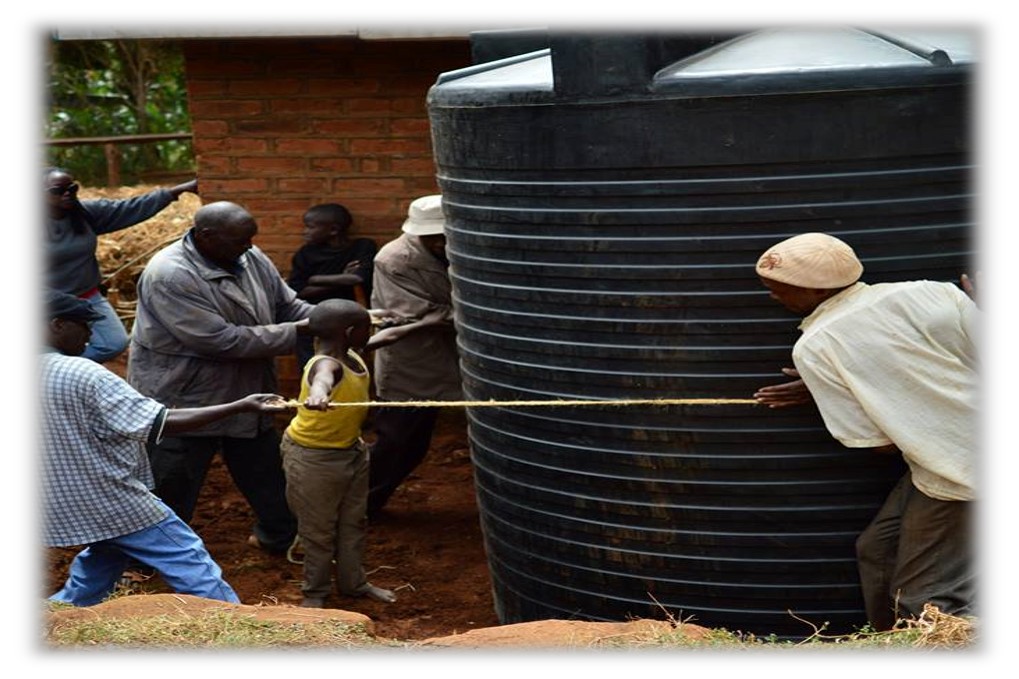 2014 Joint SAIWI/IDM Project
Water Tank for Rainwater Catchment Storage. Engaging Local Population.
2013 Joint SAIWI/IDM Project
Permanent Water Storage Tank.
2010 Joint SAIWI/IDM Water Project
First Drilling Site Was Un-Productive.
Clean Water Projects
Steve, UNR Grad Student and Fundi Peter Sila Prepare to Take Water Samples at Local Water Site. Projects Provide Hands-On Learning for U.S. University Students.